Why I Choose Quartz Countertops in My Kitchen Remodel
Created Date: 2017-09-06 10:14:14
Many people will choose to remodel their own decoration after years of living, and the kitchen is a very important part. After years of use, the kitchen will become very old due to the effects of fumes and so on. So it is necessary to remodel.
Besides cabinets, countertops are an important part of the conversion project. In the early years, kitchen countertops are usually granite and composite marble, the former one is hard, not easy to see stains, but because there are less colors of granite to choose, so often they can not match very well with the new kitchen cabinets, so now most people no longer choose granite as the kitchen table.
For Composite marble kitchen top, although the price is low, the color choice is many. But because of the high resin content, it is easy to be dyed and scraped. So it's not a good choice for kitchen countertops.
Therefore, the quartz slab stone became the best choice for people to make kitchen countertops now.
1. Choose the appropriate quartz slab countertop matching cabinets to.
Selection of a variety of quartz stone countertops can be modified according to the design plan We know, a much wider range of colors are provided by quartz countertop manufacturers for enhancing the business.
And it's more popular white cabinets with grey quartz countertops In 2017.This can create a warm and simple home style.Grey quartz slab are easy to clean and not easily dyed. Is now popular Nordic home style of choice.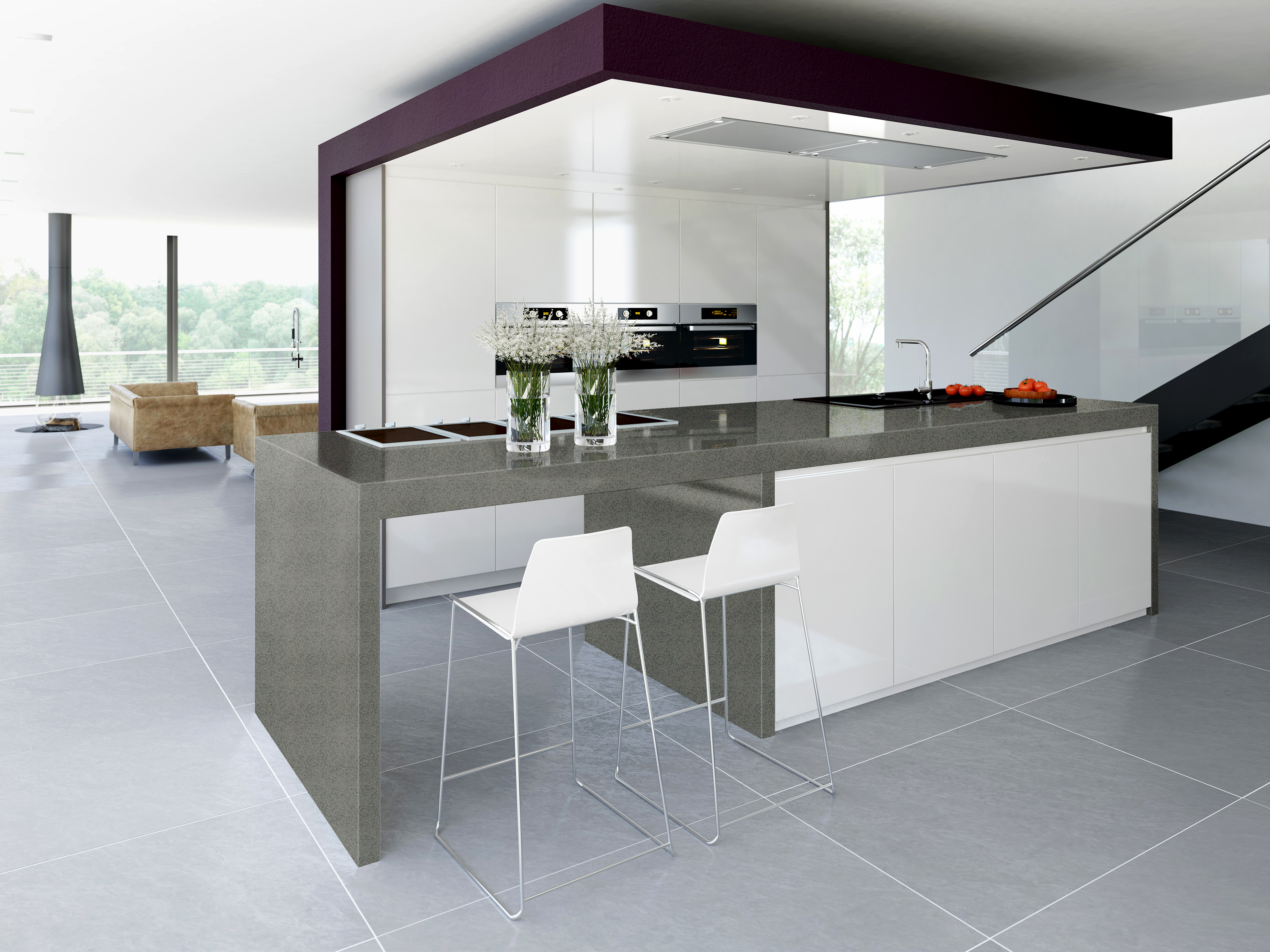 White is also a popular table color. If the cabinets you choose are red or green, it is a good choice to use a white countertop. No matter what kind of cabinets, with white quartz countertops it will not be wrong, so our company's C19 Arena white quartz slab,C16L Polar quartz slab and pure white C1 are on hot sale.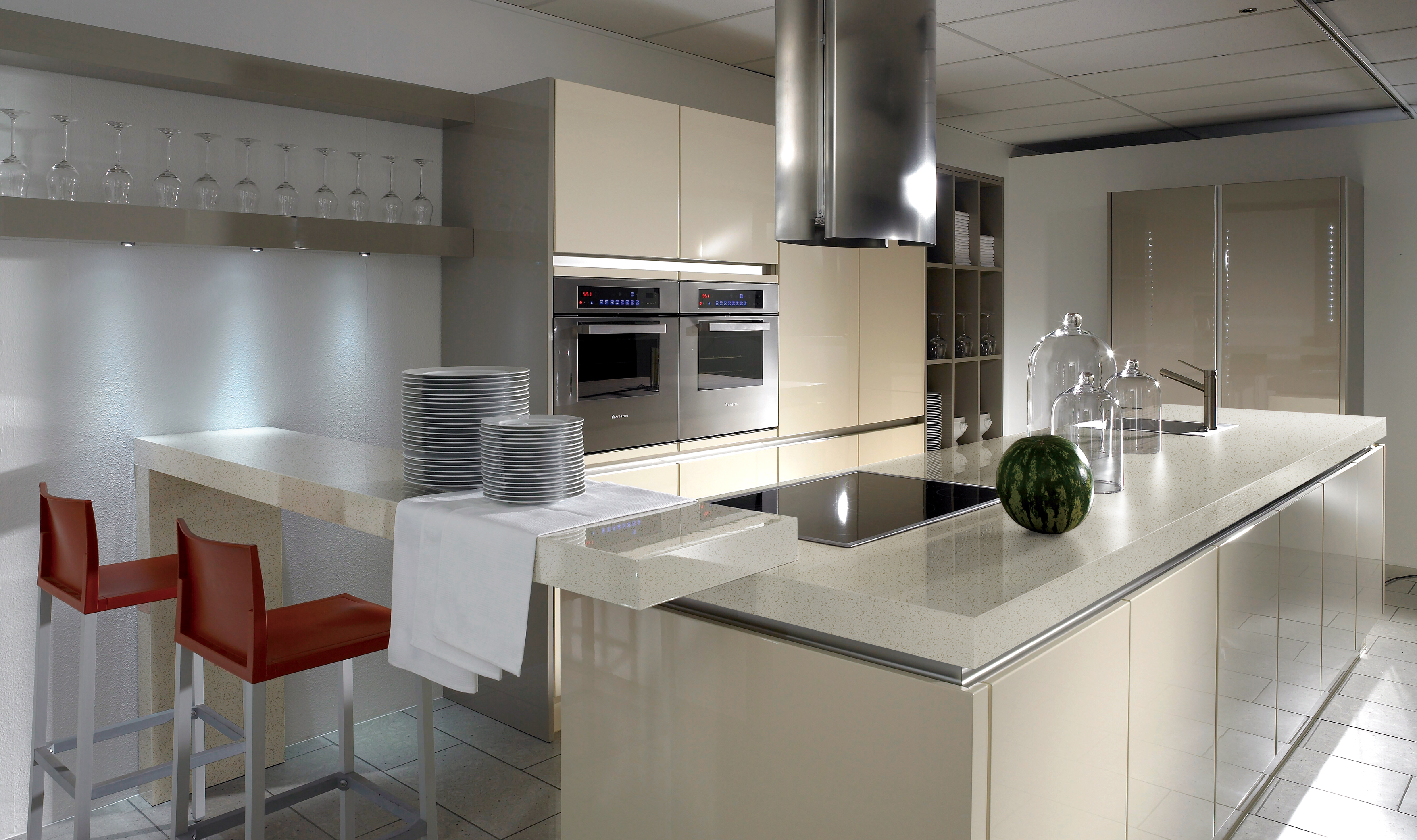 2. The characteristics of quartz slab make it a good choice for kitchen countertops.
Quartz stone in the possession of different colors, it also has a hard character, with up to 93% of the quartz stone content. The countertop of the kitchen is easy to get stain by the sauce, but you don't have to worry about it being stained by using quartz stone slab.Because quartz stone's quartz content and the density is high,therefore the sauce juice is not easy to create marks which cannot be cleaned. And you are not easy to scrape when you accidently use knives to cut the table.
The kitchen is in fact the most dangerous place in the house, uses the knife and the gas to make fire, therefore the fire-retardant function of countertop is very important. The quartz slab surface also has the flame-retardant characteristic, so the use artificial quartz surface also may enhance the safety factor.
In terms of environmental protection, artificial quartz stone is also a good choice, because quartz slabs suppliers use recycled materials to produce these countertops, compared to natural stone, which is indeed very environmentally friendly.
To sum up, if you want to remodel your kitchen, please choose quartz slab as your countertop.If you need more information or wholesale quartz slabs,please contact us.